Welcome to the Law Office of Joyce David.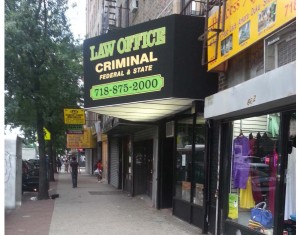 I have been resolving criminal disputes for over 36 years – my services include everything from arrest through appeal. I also practice entertainment law, provide consultation and litigation advice to other attorneys, and am a frequent lecturer and guest speaker.
I welcome any questions and provide a brief consultation for free. Please stop by my new location at 664 Flatbush Ave, at Hawthorne street or feel free to call me at 718 875-2000. I can be reached at any hour via email, [email protected].